carnival cruises to alaska
discover alaska on Carnival Cruise Line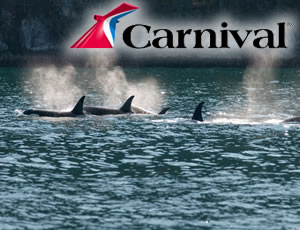 Alaska is travel destination that offers adventure, relaxation and rich history. The extraordinary state is a visual treat as it includes an abundance of wildlife and national parks like Glacier Bay National Park and Kenai Fjords National Park. While there are several ways to experience Alaska, cruising on Carnival Cruise Line is one of the most exciting options.
dining opportunities
While onboard a Carnival Cruise sailing to Alaska, passengers can choose to eat Mexican, Japanese or enjoy a good old fashioned hamburger. A Carnival cruise ship even offers multiple dining venues where guests can eat at a steak house, pizzeria and sushi bar. Both casual and upscale dining are available.
Accommodations
Carnival Cruise ships offer a large number of staterooms including interior, oceanview, balcony and suites. The least expensive room option would typically be for an interior stateroom. Guests who truly wish to be pampered will want to spend a little more and try one of the Vista suites.
Shore Excursions
Shore excursions are one of the great opportunities for cruise passengers to truly experience Alaska. When guests sail with Carnival Cruise Lines to Alaska, they will have the opportunity to stop at Glacier Bay, which spans 3.2 million acres. The national park features humpback whales, 15 active glaciers and a number of seabirds. Juneau is another popular shore excursion stop in which passengers can view the state's history while visiting several museums. Furthermore, Alaska is ideal for shopping and sightseeing.
onboard activities
Carnival's onboard experiences are diverse as passengers can watch one of the ship's Broadway style stage shows, dance to a DJ's mix and listen to live music. When guests prefer to be part of the entertainment, they can sing during a Karaoke performance. Swimming pools, table tennis and golf are other onboard activities available on many Carnival cruise ships.
Reasons to choose Carnival cruise line
By choosing to cruise to Alaska on Carnival Cruise Line, guests will have the opportunity to dine delectably while enjoying first class entertainment.