silversea cruises to alaska
discover alaska with silversea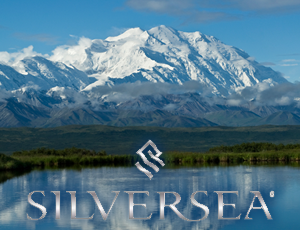 In Alaska, excess is everywhere. For instance, the forests are massive, the glaciers are colossal and the mountains are immense. Even the state's wildlife is abundant. There is no better way to see Alaska than on a luxury cruise onboard Silversea. By selecting Silversea, guests will have an intimate experience on a small luxury cruise liner that focuses heavily on exceptional service.
dining opportunities
Despite Silversea's smaller ship sizes, guests can choose to dine at several locations. Each ship's main restaurant features open seating, which permits guests to eat at their leisure. Menu choices from the main restaurant include sea bass and chicken along with a series of signature dishes. In-suite dining is another option to consider. Furthermore, the service is available 24 hours a day. Silversea cruise ships also have restaurants that serve Italian, American and Japanese cuisine.
Accommodations
Silversea offers guests an all-suite experience. Therefore, by choosing a Silversea cruise to Alaska, guests will always be pampered with extra space and amenities.
Shore Excursions
Silversea cruises feature shore excursions such as a helicopter adventure to one of Alaska's glaciers. Upon arrival, guests can walk on the Norris or the Taku Glacier, which are the Juneau Ice field's largest ice masses. Sport fishing for salmon in Juneau is another excursion to consider. During the fishing trip, travelers will have the opportunity to catch a big fish. The tour company will even ship a guest's caught fish back to his or her home for a future fish dinner.
onboard activities
Silversea offers onboard activities such as dance classes, cooking demonstrations, movies, spa treatments, wine tasting and enrichment lectures.
Reasons to choose Silversea
Smaller ships allow guests to enjoy the dining, entertainment and stateroom benefits of a cruise to Alaska without feeling to crowded. In addition, Silversea focuses on providing its guests a luxury cruise experience with unique shore excursions, fabulous entertainment and white-gloved service.