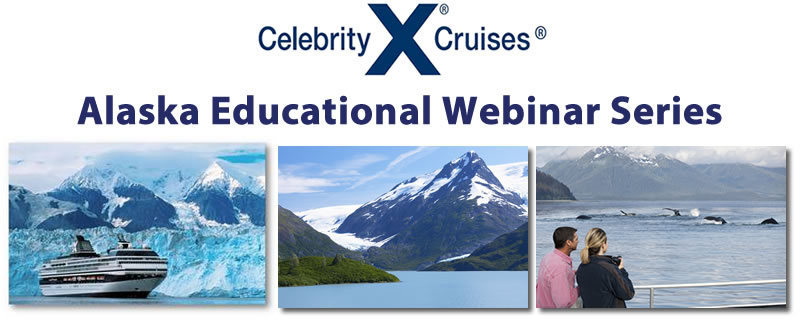 The team at AlaskaCruises.Travel and Direct Line Cruises is excited to announce our first educational Alaska cruise series webinar.  This webinar will be hosted by the Alaska Cruise experts at Celebrity Cruises.  David Meihoefer from Celebrity Cruises will educate listeners on all of Celebrity Cruises' 2015 Alaska cruise itineraries and cruisetour options.
The webinar will take place on October 15, 2014 at two different times.  You may listen either at 11 AM EST or 7 PM EST.  We highly encourage anyone that is interested in booking an upcoming Alaska cruise vacation, to make sure you mark this date on your calendar.  In addition to all the great Alaska cruise tips that will be provided, we will be announcing EXCLUSIVE SAVINGS offers for Alaska cruise reservations.  In addition, FREE prizes will also be awarded to a few lucky listeners.
So, register today by clicking this link.  Looking forward to speaking with you all on October 15th, 2014.