alaska cruises from seatTle, washington
alaska cruise from seattle, wa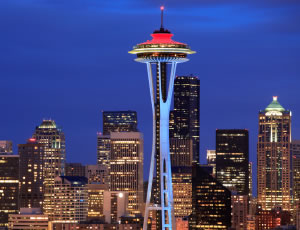 Seattle is famous for its rainy climate, unique structures and convenient location. The city's climate is mild year-round, which makes it an ideal destination to explore on foot before or after your Alaska cruise vacation.
Seattle is culturally diverse and features stunning natural surroundings. In fact, people, people from all over the world visit "The Emerald City" annually.
PLaces of interest
The Space Needle is one of Seattle's most popular sites. The city built the structure for the 1962 World's Fair, and it is now an ultramodern feature of Seattle's skyline. The Space Needle offers panoramic views of the city as travelers can walk out onto its 520-foot high observation deck.
Before or after your Alaska cruise departing from Seattle, cruise passengers can visit Woodinville, which is about 30 minutes away from the city. Here you can taste wine from one of the community's finest wineries. The location has more than 70 wineries, and many of them provide tasting rooms and tours. The area's famous wineries include Columbia and Chateau Ste Michelle.
To enjoy a natural setting, be sure to visit Lake Union. The waterway is a popular recreational area that is near downtown Seattle. It features seaplanes, competitive rowboats and motorboats. While visiting the lake, travelers can relax vy the water or appreciate nature in one of Lake Union's parks.
shopping opportunities
Pike Place Market is a famous site located in Seattle. At the market, cruise vacationers can east or purchase a souvenir from one of the market's artisans or curio shops. Visitors will find Pike Place Market along 2nd Avenue and Pike Street. Downtown Seattle also features a variety of stores including traditional department stores like Nordstrom and Macy's as well as boutiques and unique shops. The city has several malls such as Westlake Center, Westfield SouthCenter and Northgate.
seattle's appeal
Before or after your Alaska cruise vacation from Seattle, you'll surely enjoy exploring this city, which features interesting sites, delicious seafood and plenty of shopping locations.