alaska cruises from vancouver, british columbia
alaska cruise from vancouver, BC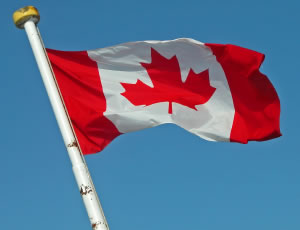 Vancouver is a city that has evolved from a charming Victorian village with cobblestone streets to a modern metropolis that has tall buildings made of glass and steel. Vancouver is the largest city in British Columbia, and while there, cruise passengers can shop, stop by one of the city's museums and enjoy Vancouver's pretty terrain as three sides of the city is surrounded by water while snow peaked mountains provide the perfect backdrop for a scenic picture.
places of interest
In the heart of the city, cruise passengers will embark and disembark on their Alaska cruise from the Canada Place cruise ship terminal. Canada Place became Vancouver's terminal for cruise ships after the city hosted the Expo '86 World's Fair. Initially, the location was a cargo pier. Today, it has a distinctive Teflon coated fiberglass roof that the cruise ship pier's designers formed into five sails. The terminal even looks like an opulent cruise ship as it has exterior promenades and deck areas.
While visiting Vancouver either before or after your Alaska cruise vacation, travelers will have the opportunity to walk through the Dr. Sun Yat-Sen Classical Chinese Garden, which is the first authentic Ming Dynasty garden that was built outside of China. In 1986, 52 artisans from Suzhou, China, created the peaceful space. Furthermore, the garden has design features and classic materials from a few of Suzhou's ancient gardens. Keep in mind that the artisans did not use nails, power tools or screws to construct this popular site.
To get an ealy start on the relaxing portion of your Alaskan cruise vacation departing from Vancouver, be sure to visit Stanley Park. Once there, enjoy the park's beaches, ocean view and greenery. If you prefer an active experience before or after your Alaska cruise, then try out the multiple bicycle, hiking and rollerblade courses.
shopping opportunities
In Vancouver, cruise passengers will enjoy searching for the perfect souvenir. Furthermore, the city's shopping boutiques are ideal for locating a last minute trip item. Instead of enormous malls, Vancouver features specialty shops and charming one of a kind stores. Other notable places to consider visiting include the city's art galleries, gourmet food shops and cultural markets.
vancouver's appeal
Before or after an Alaska cruise from Vancouver, travelers should consider staying in Vancouver for a few extra days to discover the city's uniqueness. In addition, Vancouver will provide plenty of entertainment for vacationers eagerly awaiting the beginning of their cruise vacation.