juneau, alaska
ABOUT juneau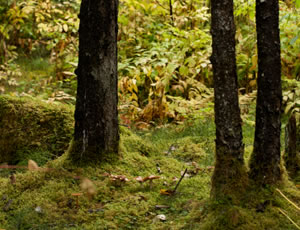 Juneau is the capital of Alaska, and it's the state's third largest city. Juneau's location on the hillside and antique buildings may remind visitors of an old mining town. However, once you begin exploring this city, you will surely discover Juneau's diversity. For instance, the city has many museums as well as upscale eateries and shops. The city also offers outdoors activities like sea kayaking, hiking and fishing.
Originally, the Tlingit Indians fished from Juneau's shores. Joseph Whidbey was the first European to discover the area in 1794, and in 1880, George Pilz became interested in the location's gold. In fact, he offered a reward to local Indian chiefs who could show him the areas that had the valuable metal. Today, Juneau is a popular cruise tourist destination for people who enjoy fishing and outdoor sights.
Sightseeing
One of Juneau's most famous sightseeing locations is the Mendenhall Glacier. The site is just 12 miles from the city's downtown area, and it offers hiking trails to allow visitors to view the natural spectacle up close. South Franklin Street is another popular sightseeing area as it features some of the city's oldest structures. The classic buildings are interesting to look at because they display traditional architecture from the '20s and '30s.
PLACES TO VISIT
The Alaska State Museum includes exhibits displaying the state's history, wildlife, industry and art as well as artifacts from native cultures. At the museum, cruise passengers should stop by the gift shop because it offers a large selection of native crafts like masks, baskets and carvings. The Evergreen Cemetery is another intriguing site to visit. While viewing the burial location, travelers can pay their respects to famous Juneau pioneers such as Joe Juneau and Dick Harris. Chief Kowee is also buried in the cemetery. He was the Native Alaskan leader who led the early settlers to Juneau's gold reserves.
PLACES TO SHOP
To locate authentic souvenirs, be sure to stop by Annie Kaill's Gallery. The location features a variety of original prints, jewelry and ceramics. Raven's Journey is an alternate store in the area that sells Alaskan masks, baskets and carvings.
ACTIVITIES
Golf enthusiasts will enjoy a port stop in Juneau since the Mendenhall Golf Course is a 9-hole course that features stunning views of the state. Whale watching is another unique activity that is available in Juneau.
Juneau offers cruise passengers big and small city attractions since it has professional quality museums and dining spots as well as sights produced by nature.